WHO WE ARE
Hello! We are an Austin ­based health insurance broker that knows what's important to our customers. It's our pleasure to design benefits and insurance plans that fit the needs of each business we meet. We make sure to provide open and causal communication opportunities for our clients and their employees ­ they can reach us whenever they have a question, concern or need. We don't just hand you a plan and say good­bye.
We're in it for the long-­haul ­when things are clicking along and especially when things aren't!!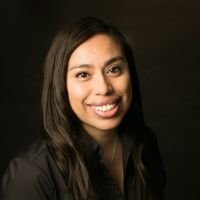 Leticia Alvarenga
Designing and managing employee benefits / insurance plans for businesses by providing affordable options and by simplifying the process. She's passionate and she cares!
Leticia is an employee benefits advocate, a Human Resources specialist, with a background in healthcare, and a native Austinite! She has over twenty years of experience in the employee benefits and insurance sector. Even after all that time, she still feels extremely passionate about educating and helping people navigate the sometimes overwhelming world of benefits and insurance. When she's not caring for her clients, she's day-tripping, doting over her two kids and enjoying extended family weekend dinners.
Those that have worked with Leticia have used the words "awesome, caring, professional, knowledgeable and a real life-saver" to describe her.
Leticia's certifications include:
Professional in Human Resources (PHR)
Small Employer Health Benefit Plans Specialty Certification (SGS)
Patient Protection & Affordable Care Act Certification